"Hugh, Hugh!" David cried after Hugh as Hugh ambled down the corridor towards the Sunday School class.
"Yes, David."
"Hugh, this was one of the most exciting Bible studies I have ever done.
I spied people and things I had never seen before, and I can't wait to share with the class."
"That's great, David."
"Hugh," shouted Marci as she rushed up to Hugh and David. "I have never seen so much come alive from a chapter in the Bible! Thanks for showing us how to do these chapter annotations. I feel that I am really beginning to know what is in Mark 1."
As the trio entered the room, the classroom was buzzing from others in the class trying to outdo the others in what they had learned over the last six days.
"Class, let's pray and get started."
"Father, thank you for all you taught us this week from Your Word. May you continue to open our eyes as we individually and corporately look at Mark 1. Amen."
"Well, I can see you are excited about your Bible study over Mark 1. Let's do this systematically so we can share some of your newfound overviews of our chapter."
"Who wants to go first and share with us some of the chief people you identified in Mark 1?"
"David, you, look like you are sitting on egg shells. Share with us."
"My major people are Jesus, John the Baptist and the disciples. My minor people are Zebedee, the demon possessed man, Simon Peter's mother-in-law and the leper."
"Very good, David." Did anyone else have other characters from Mark 1? Marci?"
"In Mark 1:1 I saw God. He has to be a major character, I would say. Minor people would include those who went to John the Baptist to be baptized from Judea and Jerusalem in Mark 1:5. And in Mark 1:8 I noticed the Holy Spirit is mentioned."
"In Mark 1:1 I saw God. He has to be a major character, I would say. Minor people would include those who went to John the Baptist to be baptized from Judea and Jerusalem in Mark 1:5. And in Mark 1:8 I noticed the Holy Spirit is mentioned."
"Excellent, Marci. Anyone else want to add someone else? Tom, what did you see?"
"Mark 1:10 and 12 mentioned the Holy Spirit again coming down as a dove and driving Jesus into the wilderness. And a voice – the voice of the Father speaking out of heaven."
"Great job, Tom. Did anyone see other people in Mark 1? Yes, Amy, go ahead?"
"In Mark 1:13 Satan is mentioned. Later in Mark 1:16, Simon and Andrew are named along with James, the Son of Zebedee and his brother John." Their father, Zebedee is named in 1:19 and 20.
"Let's end with one or two more persons. Let's see, Howard, who did you find in Mark 1?"
"I found the people in the synagogue of Capernaum (1:21). I also thought that "the unclean spirits needed to be mentioned (1:27). Others I found toward the end of the chapter included James and John, Simon, Simon's mother-in-law, people who had diseases and were demon possessed (1:34-35).
"Very good, Howard."
"Rebecca, did you observe any other characters?"
"In Mark 1: 39, devils are referenced. A leper who Jesus healed is found in 1:40-45. Within those verses, Jesus is mentioned again, along with priests and Moses."
           "Excellent class! I think you have understood this method of study quite well I wonder if we stopped to consider the value of looking at characters or people mentioned in the Bible? What can we gain from such a study? I ran across some interesting study helps this week and want to share some of these with you as we wrap up our study."
"First of all, I ran across a few resources to help with character studies. Amazon describes The New International Encyclopedia of Bible Characters: The Complete Who's Who in the Bible.
          This was published by Zondervan in 2001 as "An exhaustive, ready reference of every person named in the Bible. 40 major figures are covered in full-length articles. Contributions from 24 world-class evangelical scholars. Biblical references, brief description and relationship to other Bible characters uncover the value of every man and woman in the Bible from Aaron to Zurishadai."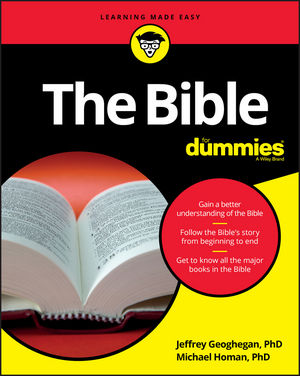 "A second source is "11 Important People in the Bible" can be found in The Bible for Dummies, which was written especially for me. The book covers Adam and Eve, Noah, Moses, David, Elijah, Isaiah, Mary, Jesus, Peter, and Paul.
     "The Logos Bible Software Blog" from May 22, 2007 lists the top 50 people in the Bible. They utilized computers to search for frequency of mentions and the dispersion of those mentions across biblical books and chapters. You can access this article at: https://blog.logos.com/2007/05/top_50_people_i_1/
Who do you think most important person is? Jesus, of course. They identified three clusters with Jesus, David, Moses and Jacob being in the top cluster. They provide a screenshot which can be downloaded with these 50 mentioned characters.
"Daniel Foster on May 4, 2007, posted another article in Logos Bible Software Blog that touched on 'The Most Important Person in the Bible. Mr. Foster added another blog on May 25, 2007 called the "Top 50 Women in the Bible." Yet, another chart is available for download and personal use.
"In closing, let me ask, what can we learn from focusing on such characters in the Bible? Any ideas?"
"David, what do you think?"
"Hugh, I think we learn that they were real people, just like us. Take David or Moses, for example. They served the Lord in phenomenal ways, messed up, and God still used them for His purposes. We can discover guidance for our lives."
            "And Hugh," interrupted Amy. "I think we gain insight into how God moves among His people. We begin to see the importance of obedience to God's Word.
We see God's hand of blessing for those walking in His statutes and His hand of curse or discipline for those in disobedience. We learn to trust God, His promises, and His warnings."

Tweet
            "Hugh, I am like David and Amy. I think it is vital that we see the importance of these people. We see God's hand of love and care for lost humanity as we read through the Old and New Testaments.
God knew man sinned. God loved man enough to prepare His Son, Jesus Christ, to come and reconcile man to Himself."

Tweet
            "Before we run out of time, I want to add that I believe by studying people in the Bible," piped in Alicia. "We gain understanding about the culture and times the people lived in. Traditions are mentioned from time to time, such as the washing of hands and tithing of mint. This helps us understand Jesus anger with outward religion by itself."
"Excellent thoughts in relation to characters and why we need to note them in our studies. May our study help us to learn to love the Lord with all our hearts, minds, souls and strength. For next week, select your favorite verse or verses out of Mark 1. The following week, we will touch upon some of the key doctrines found in Mark 1. Someone told me once, that a farmer can plow deep and slow or he can plow shallow and fast, but he cannot plow fast and deep. See you next week, Lord willing!"
If you read this blog and have other ideas about why we should focus on Bible Characters, please post a comment. Blessings to you.