"Hugh, There were five major natural disasters that devasted our country in 2018. Can you name them?"
"David, I can hardly remember what I had for breakfast, let alone something that happened last year. What were they?"
First, rain and mudslides devasted the wildfire area of Montecito, California. Twenty-one people were killed.
Second, Ellicot City, Maryland experienced devastating flooding when more than 8 inches of rain fell in a few hours.
The third devastating event in 2018 brought Hurricane Florence to the coasts of the Carolinas. Forty-three people died as a result of rainfall between 24 and 36 inches.
Fourth, the first Category 4 hurricane, Michael, hit the Florida panhandle with winds in the Panama City area exceeding 150 miles an hour. Michael killed 43 people.
And last, the California campfire swept through Paradise, California destroying 13,000 homes and burning 150,00 acres. Eighty-five people perished." [1]
"Hugh I remember last week we asked the question, "Do the Professionals Know More than you?" We explored a few New Testament Introductions and Surveys. This week we were going to focus on New Testament Commentaries, weren't we?"
"That's true, David, but I am still hung up on the five major crises of 2018 and what they have to do with our study on Mark's purpose?"
"Hugh, it seems that crises can serve as a catch-all for just about anything bad happening, including one of the purposes for why Mark wrote his Gospel."
"I read a commentary by Robert Guelich. He explained some commentators say Mark intended to address the crisis created by the Jewish War of 66-70 A.D. which affected the Jewish view of eschatology (Luhrmann)."
"Also, he mentions Weeden, who we encountered last week, as postulating Mark's purpose focused on correcting a crisis caused by the "Hellenization" of the mission with an orthodox Christology."[2]
"Hugh, listen to how Guelich concludes his discussion:
"Therefore, Mark wrote the Gospel pastorally to address a community under duress. This duress had given rise to questions about who Jesus was and the nature of the "Kingdom" he had come to inaugurate. Mark points back to the "good news concerning Jesus Messiah, Son of God," to remind them of who Jesus was and what he had come to do as well as what he would do. The Gospel offered a renewed basis for their faith, made clear the dangers and pitfalls along the way, and offered the hope of the Kingdom future, the day of harvest, the mustard tree, the resurrection, and the ultimate consummation of God's rule.[3]"
" David, I see where your references to the five natural disasters fits into our study now. Guelich postulated an interesting theory. But listen to what Vincent Taylor suggests:
"Mark was not seeking to write history. His purpose was simpler. Mark wanted to tell how the Good News concerning Jesus Christ, God's Son, began. . . (Click to Tweet)
The motives which led him to write must have been those which influenced all the Synoptic writers – the delay of the Parousia, the passing away of eyewitnesses, and the desire to preserve the oral teaching of the primitive communities. Other motives, apologetic, liturgical, catechetical, must have also have guided his undertaking."[4]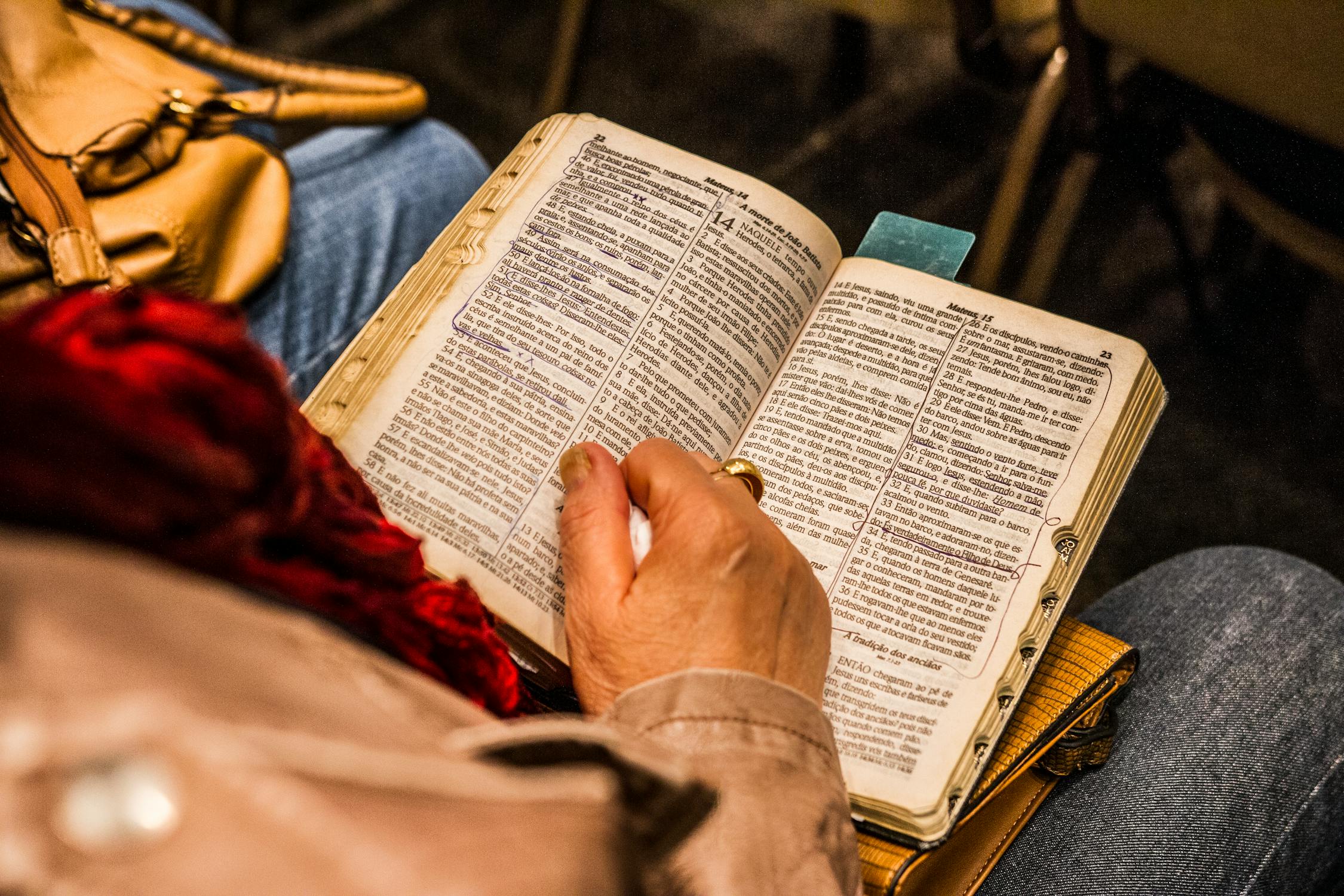 "David, let me sum Taylor's evaluation on Mark's apologetic motive. Taylor says that Mark's primary motive related to apologetics was not to refute some heretical teaching, such as Docetism or answering questions related to the person of Jesus, but rather, Mark's apologetic motive revolves around the truth of Jesus being the Messiah, the Son of God, the champion over Satan and all his powers, that Jesus endured suffering, was crucified, and rose again in three days." (Click to Tweet) [5]
"Hugh, returning to Guelich's comments on Mark 1:8:26, he insists that to know the purpose of Mark's Gospel, one must begin at 1:1 where Mark says he set out to write the "gospel concerning Jesus Messiah, Son of God."[6]
"Guelich asserts that Mark's purpose involved conserving the tradition since the early authorizing witnesses for the traditions were dying. By writing down the "gospel," Mark preserved the Gospel from distortions or disappearance. Guelich criticizes this view by asserting that oral tradition had proved to be as reliable as the written resources in some cases."[7]
"That is helpful, David. Timothy J. Geddert said, "Mark wrote primarily for people already sharing his conviction that the Gospel traditions are reliable. Mark interprets Jesus, rather than trying to verify traditions about him." (Click to Tweet) [8]
Geddert adds Mark penned his Gospel to have a specific impact on the reader as they study it from the beginning to the conclusion. He believes that Mark wrote his Gospel so that those who study each part in detail will be additionally impacted.[9]
"David, Larry W. Hurtado explains another avenue related to the purpose of Mark's Gospel. He offers some insight. He agrees that Mark is a Gospel about Jesus but asserts that it is also a book about discipleship, that is, how to live as a follower of Jesus."[10]
Hutado suggests that Mark concerned himself with explaining the cross as the major work of Jesus, but also the pattern for living the Christian life. Mark 8-10 highlight Jesus' coming suffering and how it serves as a pattern for those following Jesus.
Mark designed his Gospel to be a correction for the notion that Christian disciples were destined to live easy, victorious lives. (click to Tweet) Thus, Mark grasped the deep theology of the Gospel of Jesus, but also had a deep grasp of the Christian life."[11]
"Hugh," said David, "I ran across an interesting proposal by C. Bryan in his "A Preface to Mark, where he expounded his theory that one purpose of Mark's Gospel was that it be read aloud.[12] R. T. France quoted recent estimates that only about 10% or perhaps in some cities, 15-20% of the population could read.[13] From such statistics, Bryan develops his theory that Mark's Gospel had the purpose of being read aloud. He asks, "Was Mark written to be read aloud?" and his assertion is "yes: "Mark was designed for oral communication – and for transmission as a continuous whole – rather than for private study or silent reading."[14]
"Hugh, seems like our crisis over Mark's purpose has been solved."
Please view this short video where I summarize the 4 major purposes of Mark's Gospel.
Does Bible study seem like a crisis to you? When? Why?
If you are a pastor or one who teachers regularly, does the preparation ever seem like you go from one crisis to another? How can we overcome such a crisis?

---
[1]See 5 Natural Disasters that Devasted the US in 2018, https://abcnews.go.com/US/natural-disasters-devastated-us-2018/story?id=59367683
[2]Ibid. xlii.
[3]Ibid., xliii
[4]Vincent Taylor, The Gospel According to St. Mark, (London: MacMillan and Co., Ltd. 1957), 130.
[5]Ibid., 131.
[6] Robert Guelich, Mark 1 – 8:26 in Word Bible Commentary, Vol 34A, (Dallas: Word Books, 1989), xli.
[7]Ibid. xlii.
[8] Timothy J. Geddert, Mark, Believers Church Bible Commentary (Scottdale, PA: Herald Press, 2001), 17–18.
[9] Ibid.
[10]Larry W. Hurtado, Mark in Understanding the Bible Commentary Series, (Grand Rapids: Baker Books, 1989), 11.
[11]Ibid.
[12]C. Bryan, A Preface to Mark: Notes on the Gospel in Its Literary and Cultural Settings (Oxford: Oxford University Press, 1993), 22.
[13]R. T. France, The Gospel of Mark in the New International Greek Commentary, (Grand Rapids: Wm B. Eerdmans Publishing Co., 2002), 9.
[14] C. Bryan, 22.